It has arrived! Now you can use the latest
technology in sound to impress your friends.
Any surface can be used as a speaker with this head-turning product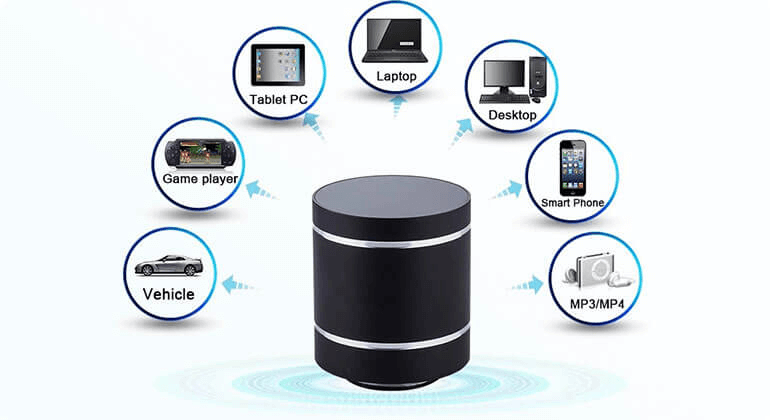 KEY POINTS

Superfast charging

Makes a hollow space a speaker

So compact it can fit in your pocket

A convenient and compact product, SpatialSound Edge uses advanced technology that makes it capable of turning any surface into a speaker.
As it increases in popularity, it provides an immersive sound experience and can be used on several devices, in any situation.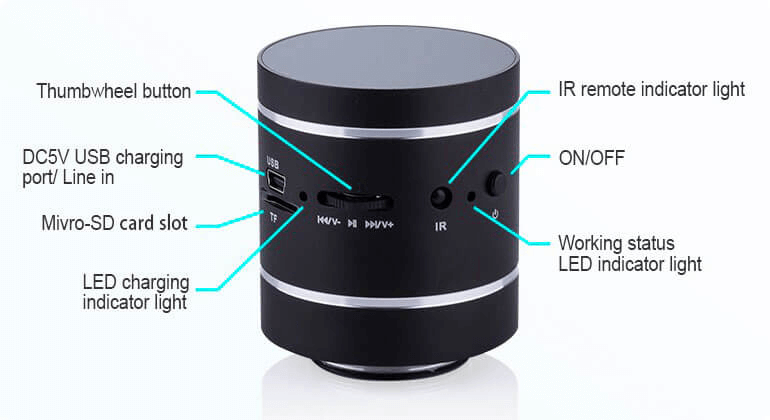 Easy From The First Use
A lot of modern technology is filled with so many functions and unnecessary add-ons, the buttons can be hard to use making it difficult to get the most out of the product.

Thankfully, products like SpatialSound Edge doesn't try too hard. Thanks to the simple functionality you can change between the settings with ease. Set up is simple and it only takes a minute to get to grips with what it has to offer.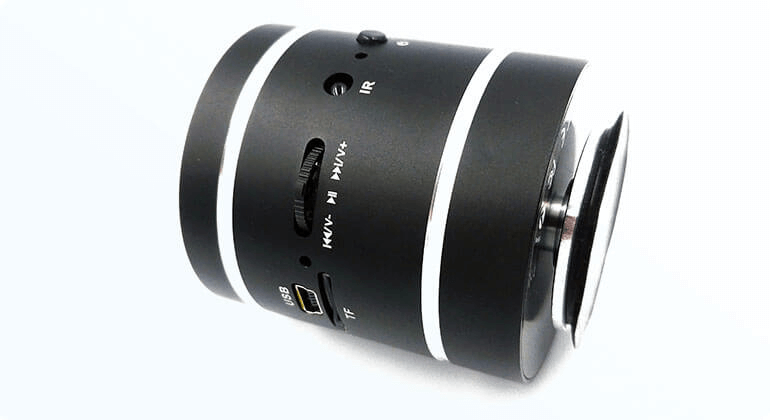 It Goes Where You Go
To get a good sound, a lot of speakers have to be clunky, taking up more room and are not as compact as they make themselves out to be. This can mean you don't take it with you, and you can't listen to your music.
At 40mm, the SpatialSound Edge is so small and weighs only 360g so you can take it anywhere. It fits conveniently in your pocket and any bag meaning you never have to miss out on the excellent sound. Because it is wireless, it doesn't constrict you to your living room, take it out with you and get the most out of your sound system.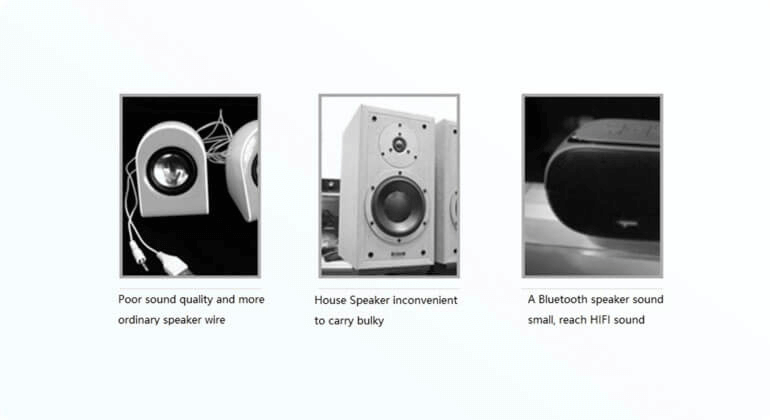 The Latest Technology
There are some impressive speakers on the market, but it's hard to find one that has a wow-factor, they all use similar technology.
If you want a speaker that turns heads, the SpatialSound Edge is certainly going to get people asking how it works. The bone conduction technology makes it unique, as it uses different surfaces to create different sounds.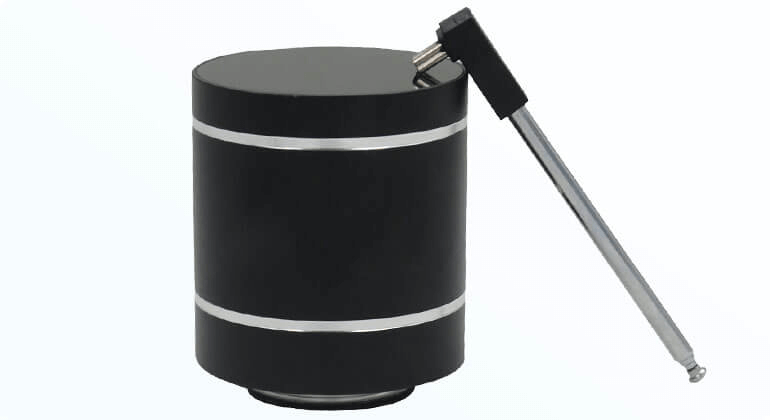 This means you can create a variety of experiences, all by using the same product. For added bass, and a high volume put it on top of a cardboard box. Perhaps you are near a glass door or coffee table, just place it on the surface and listen to the difference.
You can even put it on the dashboard of your car for a loud sound when you are on the move.
It doesn't matter where you place it, you always get a brilliant sound that is around 4 – 5 times louder than a smartphone.
Enjoy Music Wherever You Are
Most speakers are restrictive in what you can listen to, so people often get tired of their playlists because they can't mix things up.
A popular feature is the FM radio function that allows you to listen to your favorite station wherever you are. This is another chance for you to try out a different sound, placing it on a new surface every time.

It also supports TF and BT cards to make sure you always have music at the ready.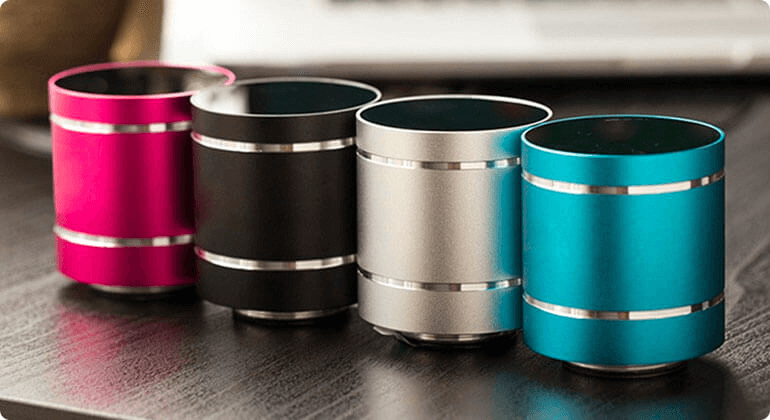 It Looks Brilliant
Part of the appeal is that on looks alone, it can be hard to tell what the SpatialSound Edge is until the excellent sound system is on. With a modern feel and smooth lines, it has a design that anyone can appreciate.
The suckers on the button look good and add to the functionality. It means you can stick to any window frame, or even a guitar to see what sort of sound you get.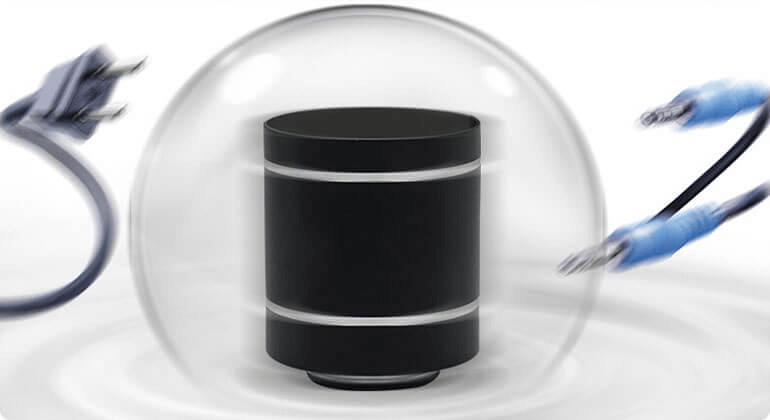 SpatialSound Edge Is Powerful
The smaller a speaker gets, the less sound they can offer. The quality is reduced with most brands. Some people are disappointed in the lack of punchiness from compact speakers, and it's easy to see why.

With SpatialSound Edge, you get 20W of power which can create a surprisingly loud sound to add some fun to a social situation. Just twist the side to change the volume or choose the next/previous song. Depending on the surface, you can get more out of it which is part of the appeal of using such a unique speaker.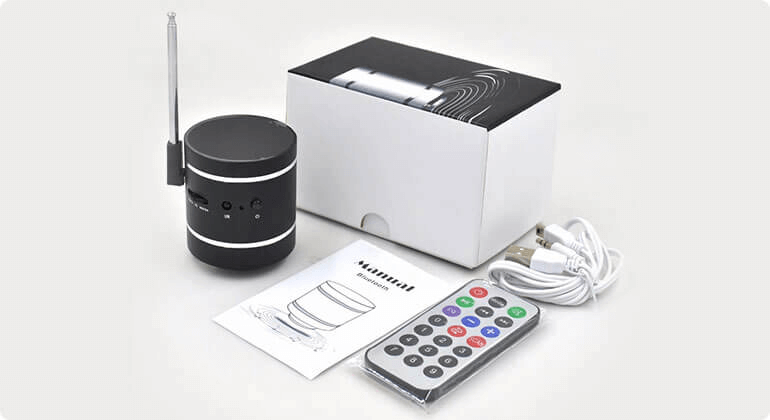 Super Fast Charging
One problem with wireless speakers is that it's easy to forget to charge them, meaning you don't take them out as often.
This is where the SpatialSound Edge is so good. It only takes 30 minutes to reach full charge making it convenient, even when you don't have much time. In 15 minutes you can get around 80 minutes of usage and on a full charge, you get 3 hours of continuous play.